The Royal College Arms serve to  identify the school from other schools and also gives a seal and significance to documentation. However, it has not been mentioned in any Royal College document prior to 1892. As Ceylon was a crown colony of the British empire, the Imperial Emblem – the Lion and the Unicorn was Ceylon's Badge. Royal College, which was earlier known as The Colombo Academy, was a Government Educational Institute and thus had to use the British Royal Arms. The first display of the crest comprising of the Royal Arms is on the cover of the first Royal College Magazine of January 1893.
Also, the Cricket team of 1985 displays a simple crest on a blue blazer. The arms on the top Blazer pocket had a Blue and Gold braiding resembling a shield with the letters 'R.C' in Gold with a scroll. The word floreat was embroidered in Gold letters above the Shield.
A book given as a Prize to R. A. I. Ekanayake, who happened to be a cricket captain in 1897 has the Lion and the Unicorn Emblem. The British Royal Arms was used by the Cricketers as the Arms on a Blue Blazer from about 1905 and continued to be used till 1921.
Various designs of the Imperial Emblem on Magazine covers and on the cover of books given at the College Prize Distributions can be hence traced back.
1893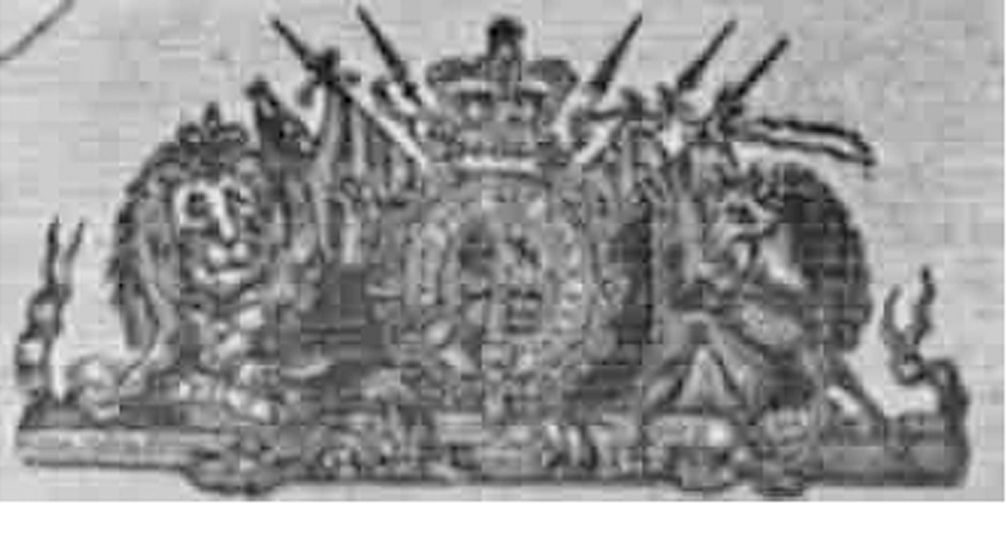 1895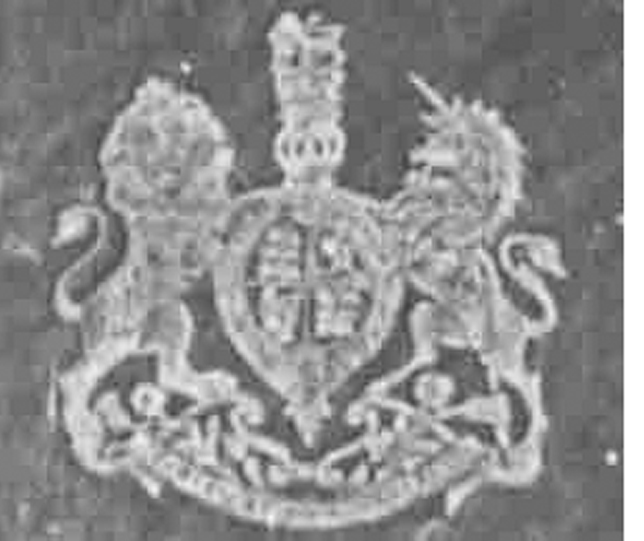 1910-1922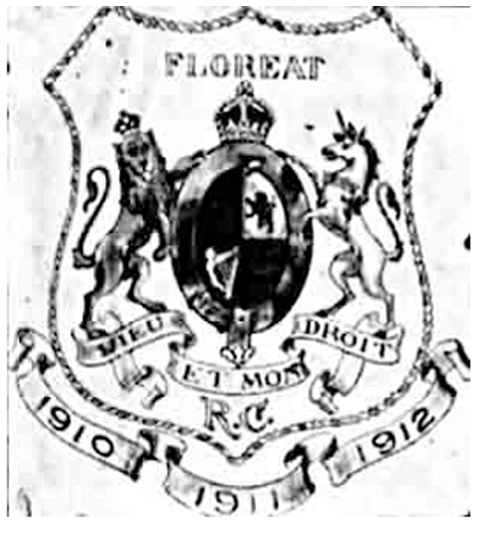 1956- to date

The New Royal College Arms
In 1922, Government sanctioned the use of the new Royal College Arms in place of the Royal Arms used in the past, in common with many branches of the Government throughout the Empire. A layman's description of the new arms will be of interest, and is as follows:—
"Elliptical shield with the motto Disce aut Discede, round the edge. In the shield an elephant and a palm; the shield is surmounted by the word 'Floreat', on a scroll which is in turn surmounted by a Crown. Laurel wreaths right and left of the shield and separated from it. Initials R. C. at the base where the two wreaths nearly meet."
For the approved design the school is indebted to Mrs. F. D. Wijesinghe.