Mr. B. A. Abeyrathna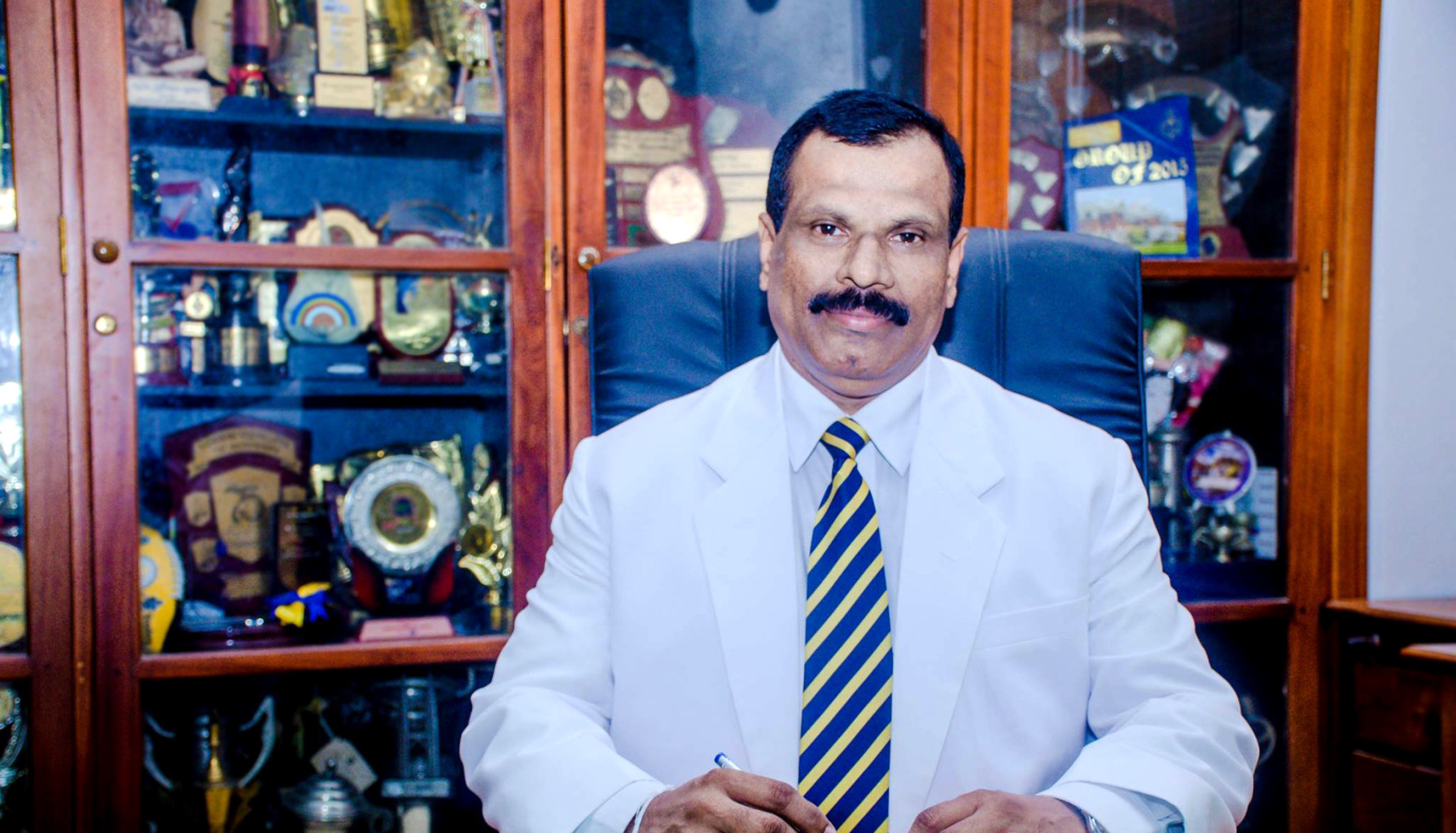 Mr. B. A. Abeyrathna, born in Kandy on the 26th January 1963 has been a class 01 officer of the Sri Lanka Education Administrative Service since 2002.
Having graduated from the University of Peradeniya with a Second Class (Hons.) Lower Division in Political Science in 1985, he obtained the Master of Arts Degree in Political Science from the University of Kelaniya in 2008.
He is a highly qualified professional in the field of education in Sri Lanka and he has diverse interests. He obtained the Postgraduate Diploma in Education from the University of Peradeniya in 1994 and then expanded his scope in other related areas such as HRM, Education Management, Education Policy and Reforms, Teacher Education, Leadership Training, Health and Physical Education and Computing for most of which he has undergone training abroad. As a student, he has had a flair in Karate, Athletics, Scouting, Drama, Debating and Speech during his school career. He was a Colours Awardee for Karate from the University of Peradeniya.
Mr. Abeyrathna joined the government service as an Inspector of Police in 1987. His career as a principal started when he became the Principal of Nugawela Central College, Kandy in 1990. He then discharged duties in the same position at Kingswood College, Kandy; Bandaranayake College, Gampaha; Ananda College, Colombo and Thurstan College before he assumed duties at Royal College on the 14th of January, 2016.
During his office as a principal his considerations towards academics, sports, discipline, physical resources and infrastructure, sports and co-curricular activities in the schools he served brought about positive results. His approach to management is more of a participatory style and it was well proven when he participated in the Everest Expedition in 2007, being the first ever principal to do so.
During his tenure at the Ministry of Education as the Director of Education (Health, Physical Education and Sports) from 2013 – 2015, he made sports compulsory for all the school students with the intention of moulding healthy, disciplined and well-balanced personalities with leadership qualities and introduced a system to offer marks for sports activities at the school term tests.
Mr. Abeyrathna who has had a lot of exposure to sports held office in various national sports associations. He was a member of the Asian School Sports Federation for the year 2013/2014.
He had the membership in the Senate of the University of Sri Jayawardenapura and in the Selection Committee of the University Grants Commission for students with lower z-scores.
Mr. Abeyrathne is one of the most experienced, outstanding principals in the country and he looks forward to contributing more to the school system in Sri Lanka.