The first leg of the 73rd Bradby Shield came to a conclusion on Saturday with Royal College winning the game and the League title with a score of 22 against rivals Trinity College who managed to score 17 points. It was an electrifying evening of rugby as two determined teams wrestled for the win amidst a packed stadium at Pallekale, for both the coveted Bradby Shield and the Singer Schools Rugby League title. While both schools will have to battle through another leg for the former, Royal College walked away with the latter as the game decided the winner of the title.
Trinity College scored the first try of the day and were leading 5-0 after missing a rather difficult conversion. Royal College answered soon after with a try and conversion, wresting the lead away from Trinity College by 2 points. A 25m under the post penalty awarded for a high tackle by a Trinity defender translated to a further 3 points for Royal College as fullback Shakir Nawfer easily crossed the poles. Soon after Trinity College had the opportunity to even out the scores but missed, and thus the first half came to close while the score read 10-05, Royal leading by 05.
Trinity College came back strong in the second half soon breaking the Royal Defense scoring a try and lead by two points after a successful conversion amidst a roaring crowd, and held onto that lead for some time. However Royal College struck decisively after biding time and soon scored twice, but managed one successful conversion once again stealing the lead at 22-12.  Not long after Trinity College struck again but failed the conversion bringing the score to 22-17 in favour of Royal College. The last minutes of the game saw Trinity College fighting hard to score, but the Royal defense held strong and steady until the referee blew the final whistle ending the game.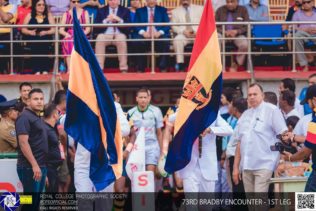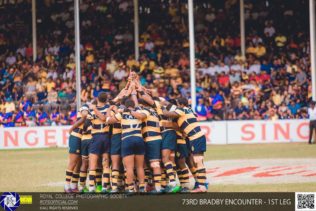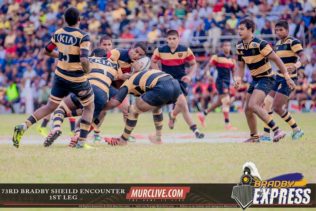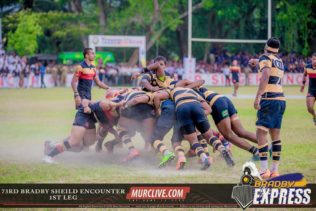 Photographic Society Photo Album